360º Photomontage
The 360º photomontage panoramas are definitely fun to explore our 3d projects, giving an added value to our presentations.
Basically what you need is:
1 - A mobile with camera.
2 - The "
Google street viewer
" App to create photo spheres.
3 - An App to view 360º panorama pictures.
4 - 3dsMax software
5 - Enthusiasm

Click and drag the mouse to look around and change to fullscreen to appreciate all details.
Time to watch and enjoy our 360º render.
---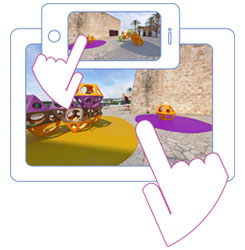 Mobile & Tablet
I used the
PhotoSphere Viewer
App in my IOS mobile and the
VR Media Player 
App on the salesman Android tablet. You will find severals App on the market.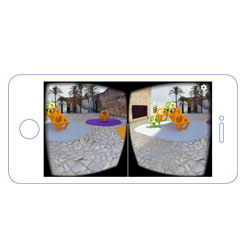 Virtual Reality
Use the VR option with a VR Glasses, a cheap ones to start testing
Google Cardboard
. Be aware you will need a high quality resolution in your mobile to get a good result. A 1136 x 640 pixels (as my Iphone5 ) will be split by half, one for ever eye you have, not enough I think.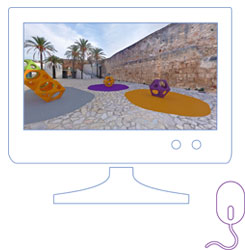 On-line
Use an online platform to show your photomontage as the example on top of this post.